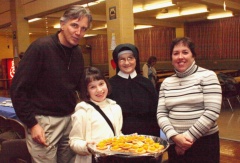 L-R – Tommy '71, Sharon, Sr. Yosaphata,
Glenys '71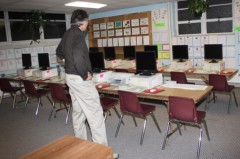 "We didn't have these when we were here."
Our parish school held an all-years reunion on February 2. Students were able to walk around the school building to see their old classrooms and former teachers – and to see improvements; like the science lab and library.
After all these years, the school still looks like it's brand new!
Sister Yosaphata was honored for her 45 years of continuous service. Now that's dedication.