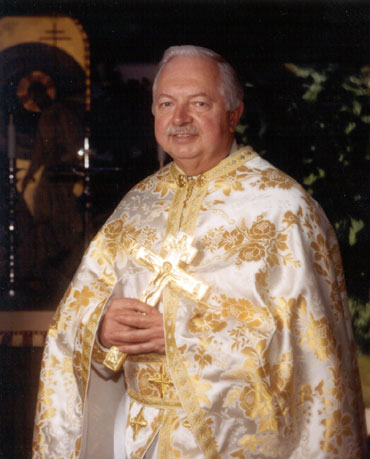 This year our parish will offer a spiritually enriching experience during Lent called the Parish Lenten Mission. A Parish Lenten Mission might be described as "a retreat that comes to you." To make a retreat, one must leave home and daily routine in order to give some days to silence, prayer and reflection in order to experience a renewal and growth in faith. Most people are not able to that very easily. A Lenten Mission is an opportunity for renewal and growth in our faith that is available at the local parish and can be fit into the demands of daily life. Part of the attraction of a Lenten Mission is that it is preached by someone coming into the parish for that purpose. Not only is the preacher a "new voice," but it is someone who has a particularly deep knowledge and experience of the spiritual life. Our Lenten Mission is scheduled for March 15, 16 and 17, 2013 and will feature Fr. John Zeyack a former pastor of St. Thomas Church, Rahway, NJ. The Lenten Mission will take place over the course of three days and is a spiritual growth event you will not want to miss.
During three days, Fr. John will talk to the parish on following topics:
1. In English, Friday, March 15 after 6:30 pm. Presenctified Liturgy
Topic: Who is the living and true God whom we gather to worship?
2. In English and Ukrainian on Saturday, March 16 at 9:00 a.m. Sorokousty Liturgy and in English at 5:00 p.m. Liturgy
Topic: The parish – a place to encounter the living Christ!
3. In Ukrainian, Sunday, March 17 at 9:00 a.m. Liturgy and in English at 11:30 a.m. Liturgy
Topic: How do we respond to the call to holiness by living out our faith?
Confessions will be heard before a during services. Families are encouraged to come together. If you can make all three days, great! If not, come when you can for this time of felowship and renewal during Lent!